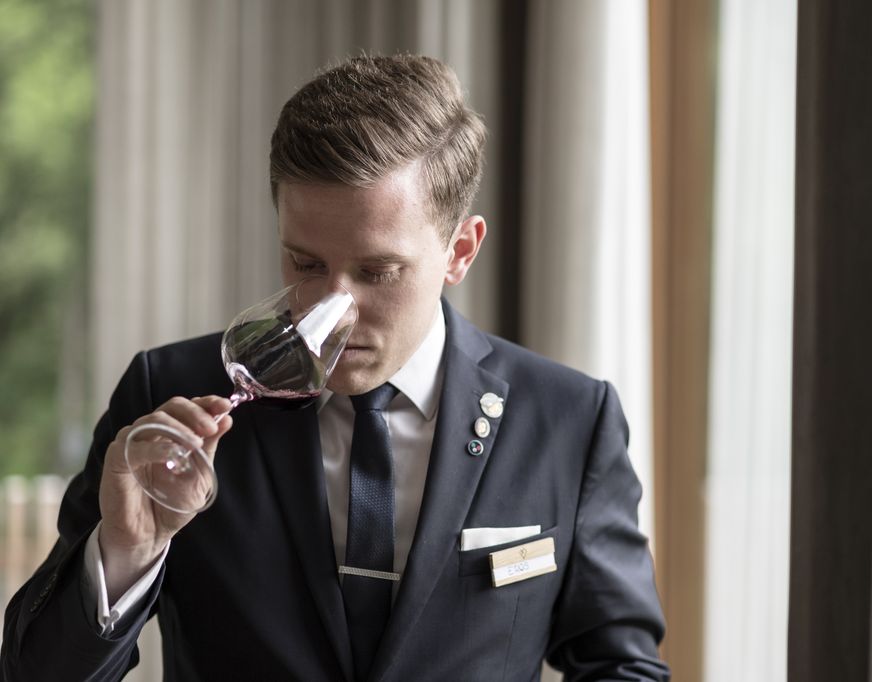 The greatest passion of Eros Teboni, Head Sommelier of Feuerstein, is wine.
After attending high school in Vipiteno, he studied oenology in Trento.
With a lot of study and countless sacrifices he managed to get great results in this sector, from the international certifications of the Court of Master Sommelier in London (Certified Sommelier) to winning the competition and earning the trophy, delivered in Rome on June 30th 2018 by the Worldwide Sommelier Association , by Best Sommelier of the World.
The task he has set himself is to spread the culture of this stupendous product as much as possible, proposing a huge number of tastings and seminars.
The world of wine is immense and we must never lose the desire and interest in continuous training, it is an endless road where the most wonderful of things is precisely the continuous discovery of new realities.